Royal National College for the Blind (RNC)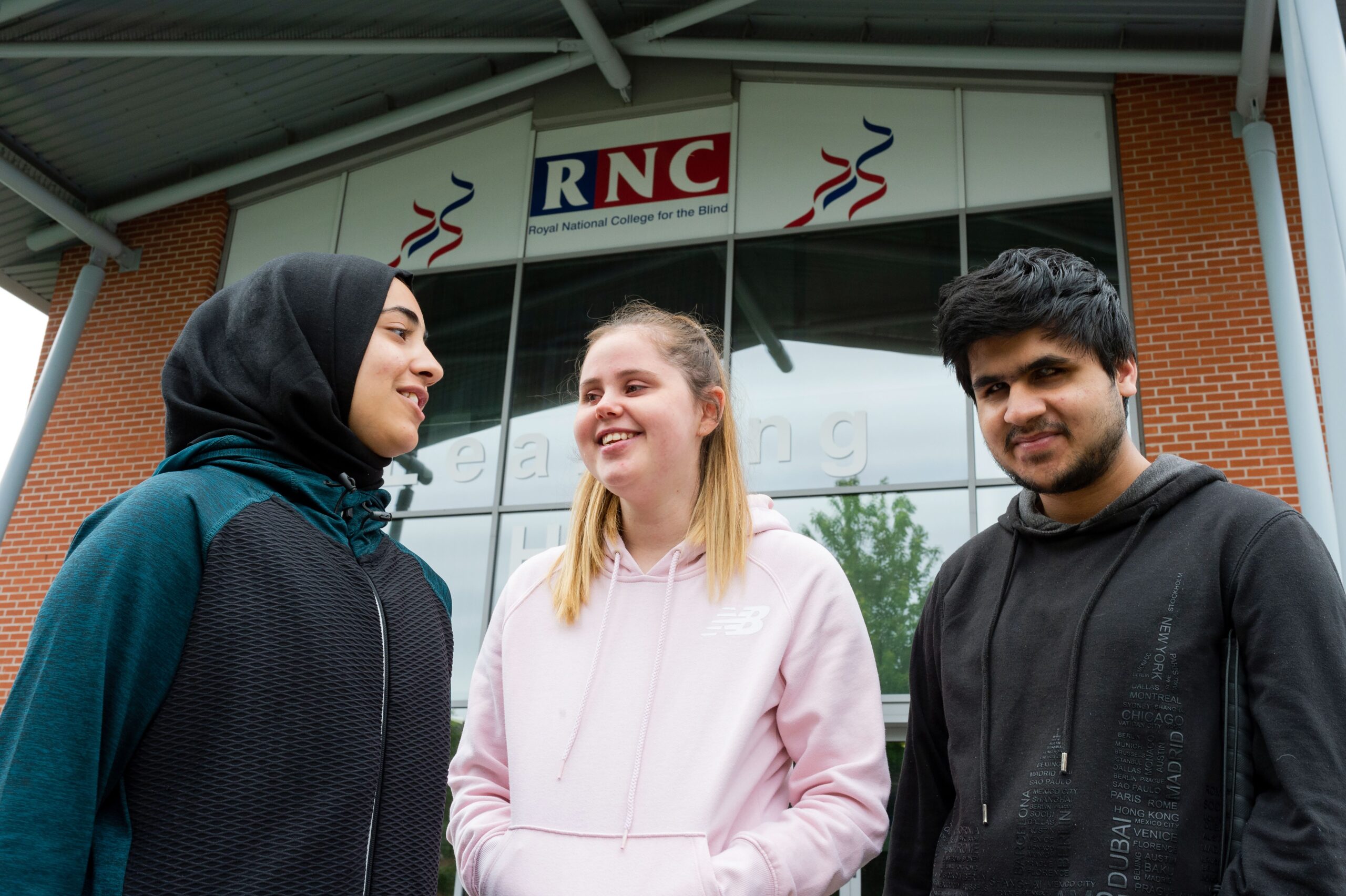 Royal National College for the Blind (RNC)
Study smart, make the most of your further education and keep your next steps in mind. It's all about making the best choices for you and setting yourself on the right path.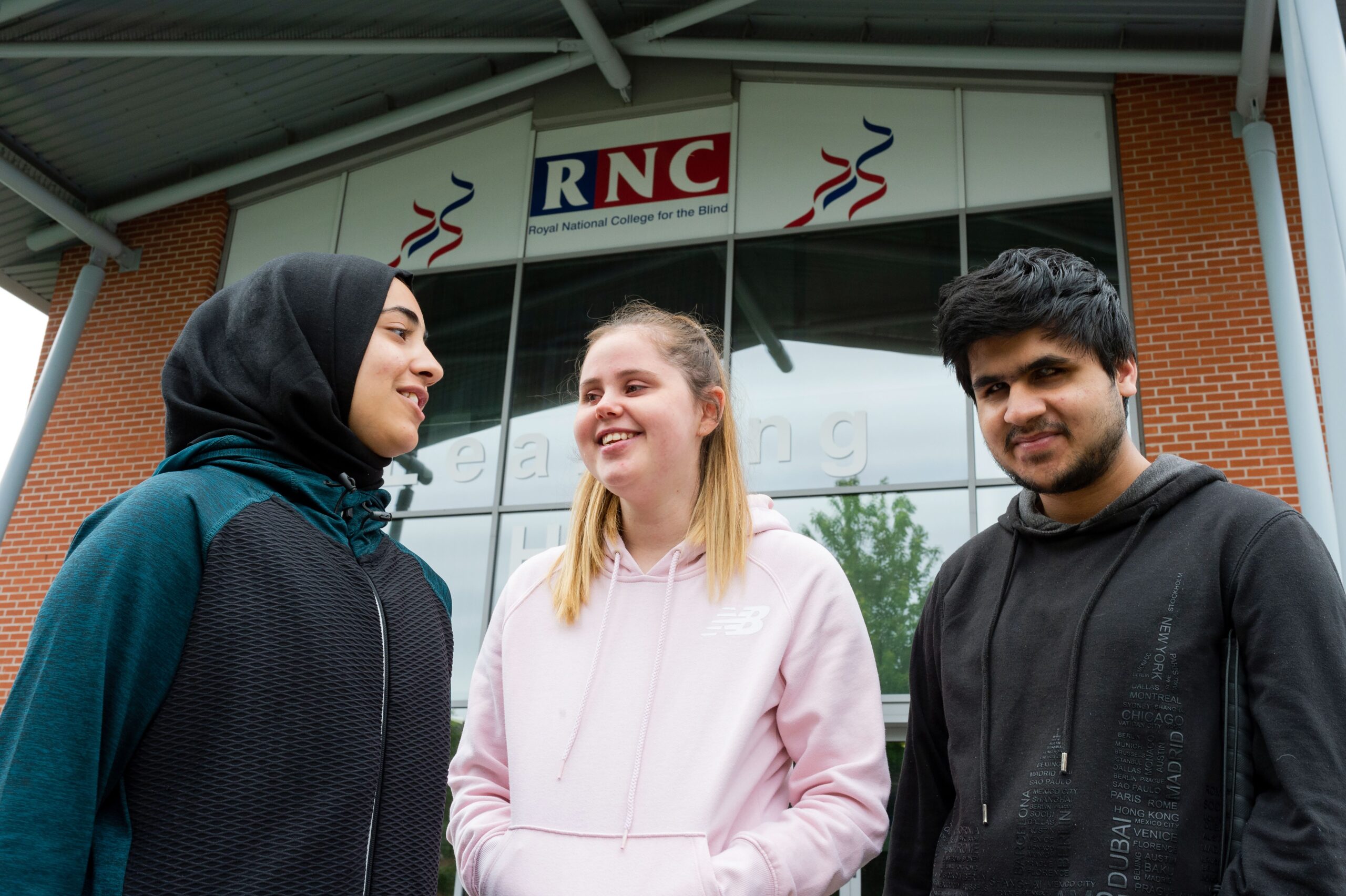 Find out more about RNC! Here is some helpful information from the college to introduce you to what they're all about…
The Royal National College for the Blind (RNC) is the UK's leading Further Education College for those aged 16-25 with visual impairment.
RNC, based in Hereford, aims to help students with a visual impairment become self-sufficient and reach their full potential.
Students receive one-to-one training getting around the campus using specialist equipment, visiting local shops and navigating Hereford plus travelling by bus or a train independently.
The college offers GCSE,  AS/A levels, and other academic qualifications that will set students on the right path to university or employment. This includes tailored programmes and flexible timetables. Vocational courses include BTECS and NVQs and offer a work-based learning approach. RNC's transitions team also provide work experience for all students to help them prepare for the world of work along with qualifications in Braille up to Level 3.
The college is known as 'the home of blind football' and is the UK's first visually impaired sports academy. The academy provides support to aspiring athletes in a professional training environment with world-class accessible facilities and the highest standard of coaching. Every RNC student can benefit from the academy, sessions are flexible to fit in alongside their timetable.
RNC's student halls are a home from home, with en-suite bedrooms laid out in cosy flat share-style facilities to promote independent living.
Most importantly, the college provides students with the opportunity to learn and grow in a place where they can meet friends and socialise.
Find out what RNC students say here >
For further information visit www.rnc.ac.uk or call 01432 265725.
Watch the come and see RNC video