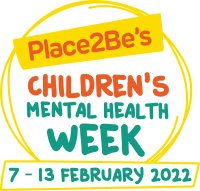 7 to 13 February is Children's Mental Health Week and this year's theme is 'Growing Together'.
Place 2 Be are challenging us to think about how growing emotionally is such an important part of our development.
'Things that upset us when we were younger may no longer overwhelm us as we grow and learn to cope with life's ups and downs. Challenges and set-backs can help us to grow and adapt.'
Writing a letter to your younger self for Children's Mental Health Week
You might surprise yourself when you put pen (or braille!) to paper and think about how far you've come. You may have felt 'stuck' at the time and can now reflect on the things that helped you along to the next stage. Writing a letter to your younger self is a great opportunity to step back and reflect on your current achievements. You can include successes at school and hobbies such a sport, but don't miss out all the important things in-between! Maybe you've started going to school independently, stayed away from home, grown friendships, built up your confidence or found ways to manage your wellbeing? These things don't happen overnight and grow and strengthen over time.
You can write the letter just to read over yourself but if you'd like to share it with others, you can post it in the comments below or email it to students@victa.org.uk.
Some inspiration
Elin Williams is a visually impaired blogger and creator of 'My Blurred World'. Elin has written a series of letters to her young self which will help you get started on your own reflective journey.
DEAR YOUNGER SELF: ADVICE FROM DISABLED PEOPLE
Read here >
A LETTER TO MY 16 YEAR OLD SELF: YOU'RE GOING TO BE OK
Read here >
LETTER TO MY YOUNGER (14 YEAR OLD) SELF
Read here >
Place 2 Be have also put together a series of  video 'growth stories' from some well-known faces!