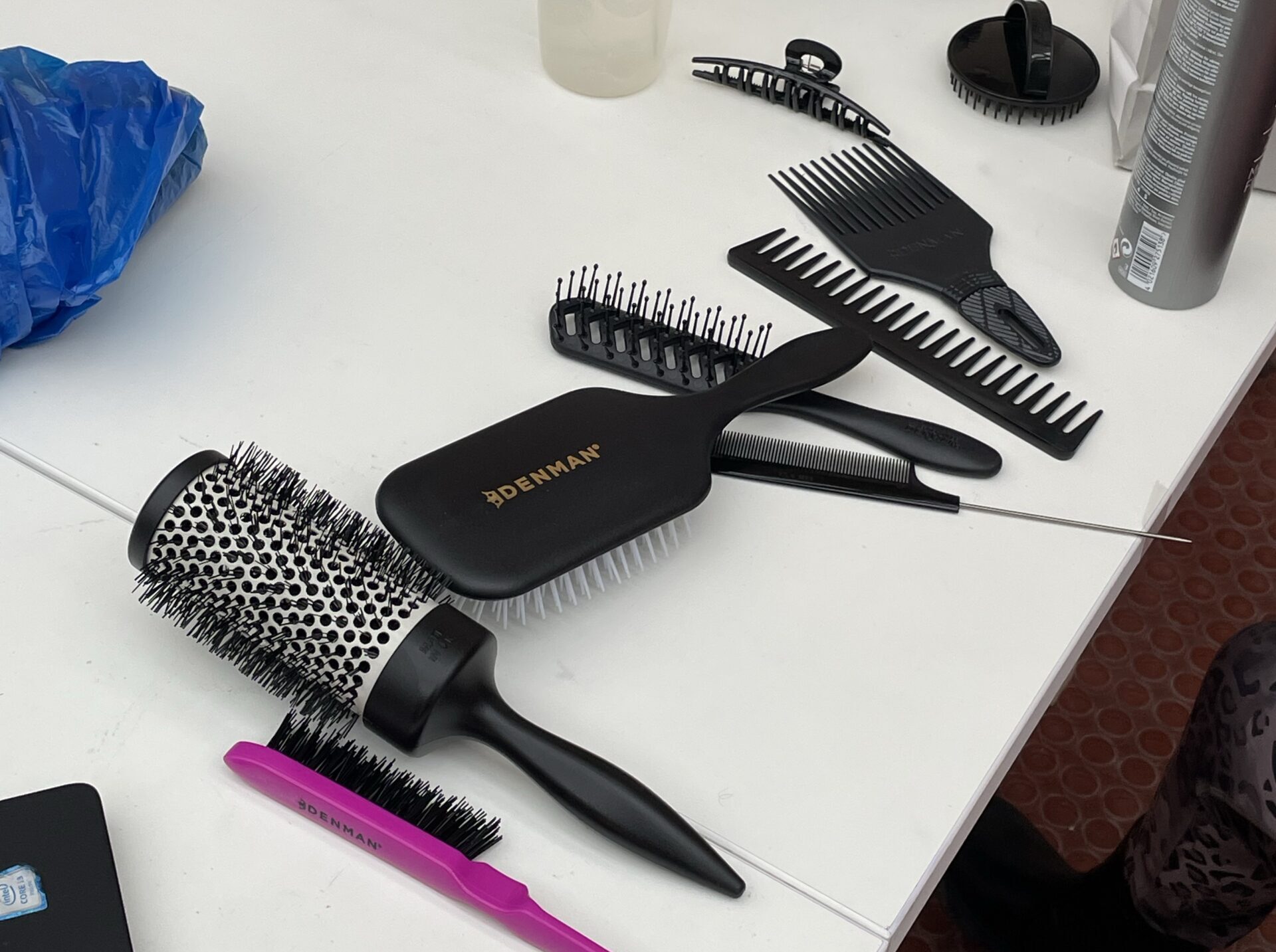 (Picture: Variety of styling combs and brushes along with hair pins and hair doughnut placed on a table)
Anna Cofone is a freelance hairstylist working with celebrities such as Dua Lipa and Lana Del Rey and alongside brands such as Adidas and Topshop, so we were all very excited to have access to her expertise for the day!
Anna started her workshop for blind and partially sighted people demonstrating how to care for and style hair, as growing up with a family member who is blind, it's something that really meant a lot to her.
During the workshop, Anna went through the properties of different brushes, combs and hair products, explaining how they can be used most effectively. She also spoke about the importance of scalp health and how to properly wash your hair to maintain healthy roots and ends. After we went through that we all paired up and took turns doing a style on each other's hair using the tools provided. It was surprising for me to hear that quite a fair amount of people did not know how to use a doughnut bun as I used to use them a lot in primary and early secondary school. Regardless, everyone looked really stylish in their new do!
I am really looking forward to future hair care workshops to come and hope to learn and develop my knowledge on how to take proper care of mine and other textures of hair.
(Picture: Anna's assistant helping style a participant's hair in a bun)
 (Picture: Group photo of all the young people with there hair styles by each other. The majority have their hair in a bun)