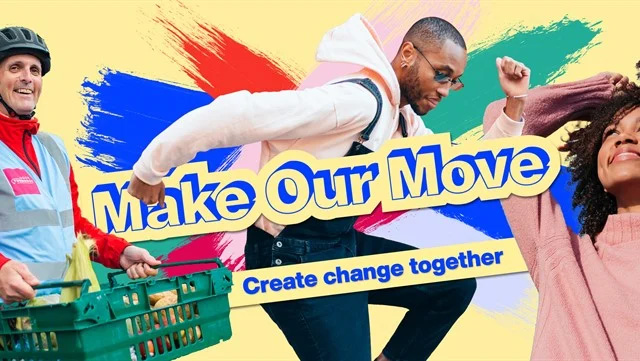 Make Our Move – Are you ready to take climate action?
Hubbub have shared this opportunity with the Student Portal, perfect for anyone passionate about making a positive impact on climate change.
Applications close on 20 March, so if you are interested, get your applications in quickly!
Information from Hubbub:
Calling all young people to take part in a free, year-long programme to run an environmental campaign in your own city.
Are you 18-24 years old and based in London, Bristol, Cardiff, Manchester or Glasgow? Want to make a positive difference for the environment but not had the opportunity? Want to meet like-minded young people and be supported by experts? We hear you!
Applications are now open for Make Our Move – a free year-long opportunity to take action and run an environmental campaign in your own city!  You don't need any prior experience – Hubbub provide all the tools, training and tricks you need to run a campaign that makes a difference.  Just bring your ideas. 
Applications are open now, you'll find more information and details of how to apply on their website:
If you need any support applying or have any questions, please contact: emilyk@hubbub.org.uk.