by Sonal Sumaria
Hi everyone, hope you've all had a lovely summer. Did you all get up to anything exciting? I've done a fair bit of travelling, both independently and with my family!
Are there any fellow Potterheads out there? I would love to share my magical summer adventures with you, but I think that's for another article. Today, I wanted to talk about volunteering. It is certainly something I really enjoy. Instead of receiving payment, I'm happy knowing that I've made a difference to someone's life. And that means a lot to me.
My volunteering journey started a couple of years ago when I was inspired to volunteer abroad. I've always wanted to go abroad independently, which is still a goal for the future. I had a discussion with my Mum about how I hoped to volunteer abroad someday, and my Mum suggested that before I go anywhere, I should volunteer here in the UK. I'm proud to be able to say that before COVID-19 hit, I'd volunteered for a couple of charities that support the visually impaired.
My most recent volunteering experience was at the Little Princess Trust. An amazing charity that supports young people with cancer. It's where people donate their hair which is then used to make wigs. I donated my own hair back in 2019. I donated 14 inches and I'm very proud to say I've inspired four members of my family to donate their hair too! I volunteered at the Little Princess Trust from October 2019 to March 2020 as part of my Bronze Duke of Edinburgh's Award.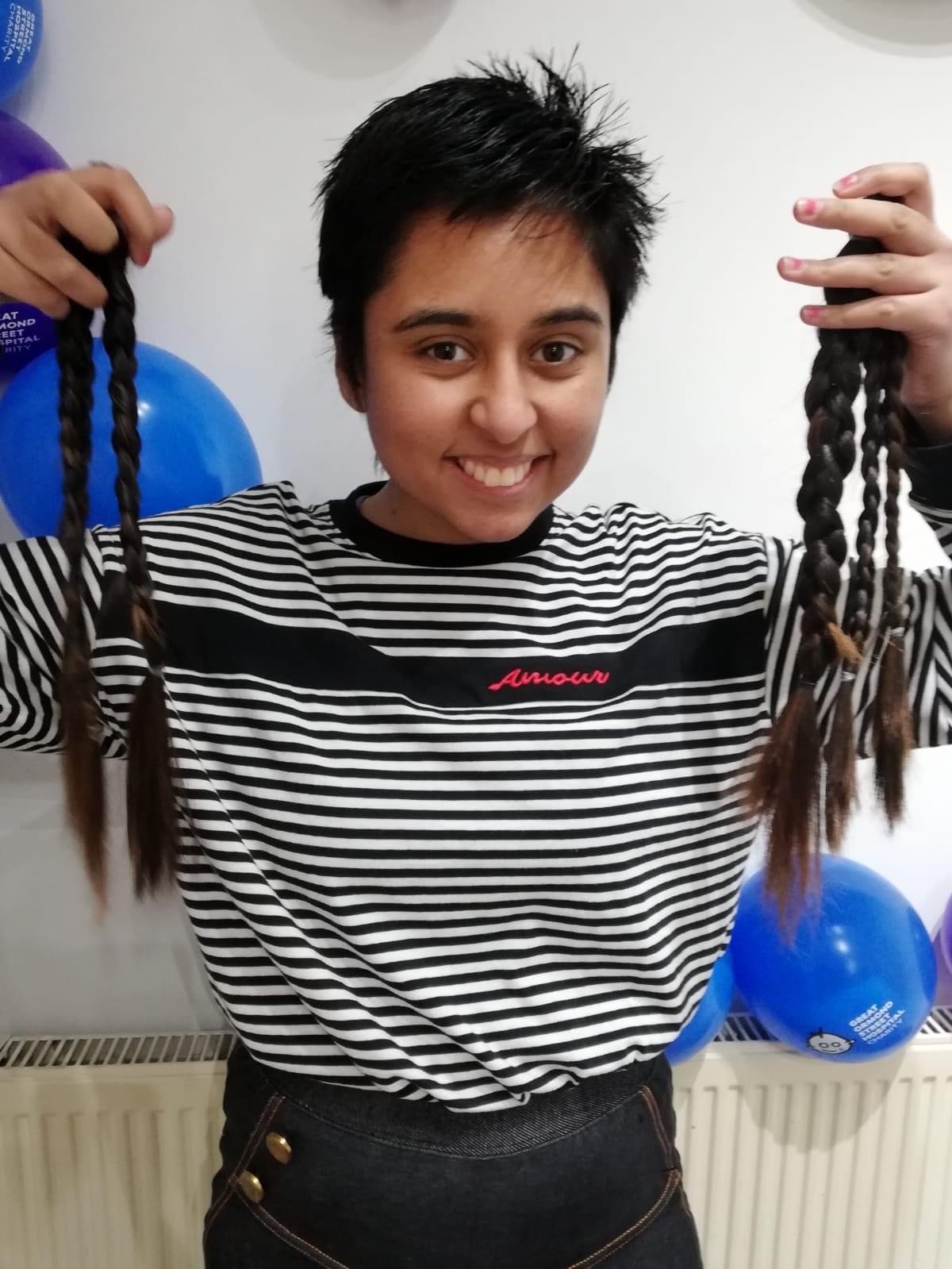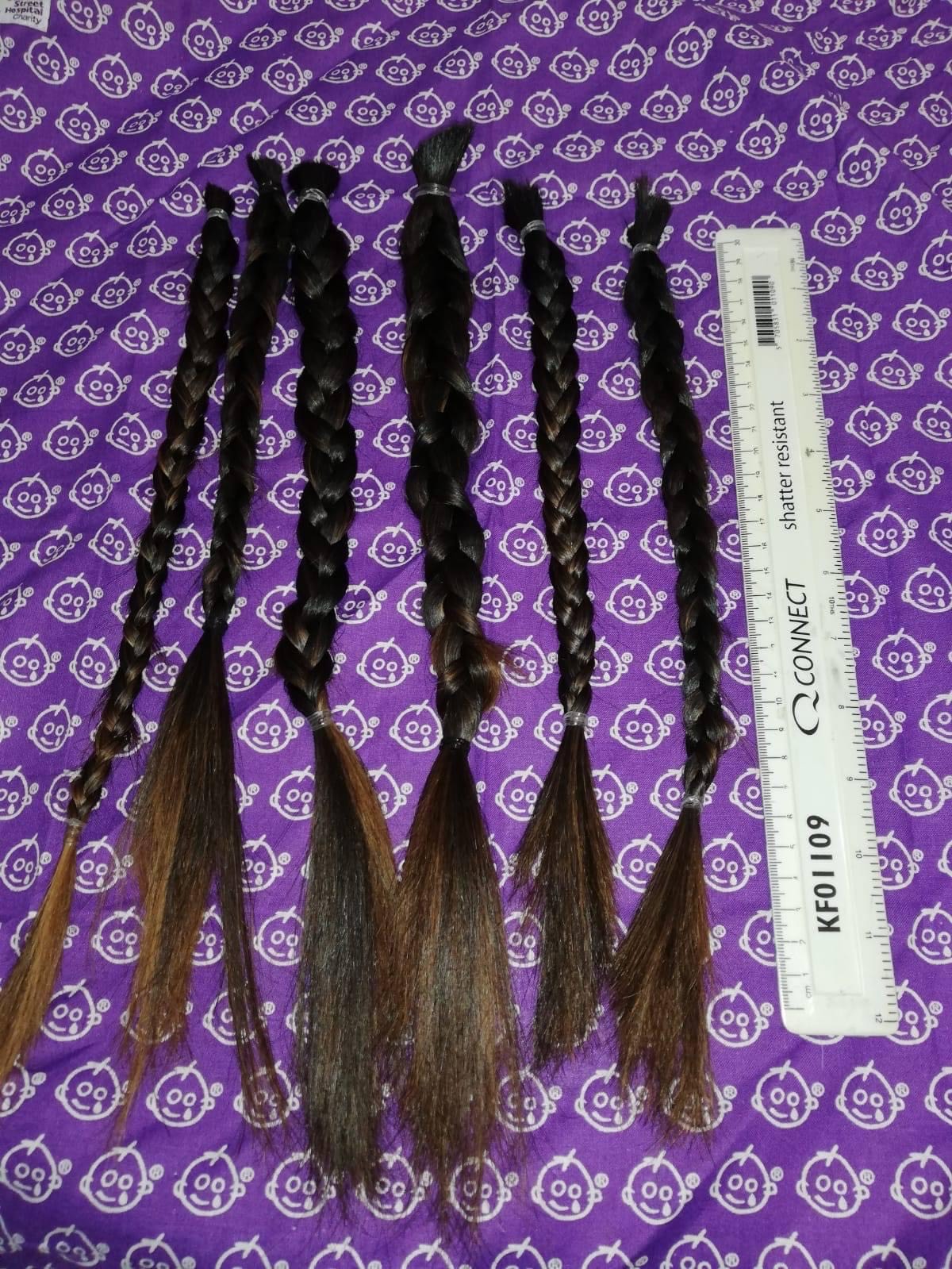 Photos copyright of Sonal Sumaria 2021.
Image descriptions: A series of photos showing Sonal as she donated her hair to the Little Princess Trust. Image 1: Sonal before with her long hair. Image 2: Sonal holding out her plaits ready for the chop. Image 3: Sonal with her short hair, holding her plaits after they have been cut. Image 4: Sonal's plaits lying next to a 30cm ruler – they are a little longer than the ruler. Image 5: Sonal smiling with her short hair with her cut hair arranged to spell out her name on the table in front of her.
Volunteering makes me feel really happy as I enjoy giving support and making others smile. Even though I'm not getting paid, it's truly empowering because you know you are doing your part to help the wider community.
Thank you so much for having a read. I hope I've inspired you to volunteer too.