STRiVE – VICTA Young Ambassadors
As VICTA's Young Ambassadors we have responsibility for the creation and production of VICTA's e-magazine 'STRiVE'. STRiVE is a platform created to highlight personal challenges, endeavours and successes and to share information which we feel will empower you.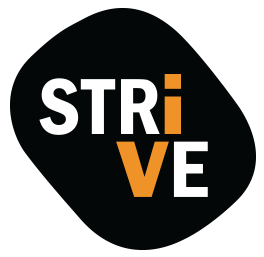 STRiVE – VICTA Young Ambassadors
As VICTA's Young Ambassadors we have responsibility for the creation and production of VICTA's e-magazine 'STRiVE'. STRiVE is a platform created to highlight personal challenges, endeavours and successes and to share information which we feel will empower you.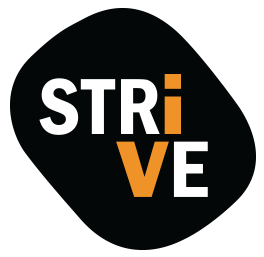 The latest edition of STRiVE is here!
Welcome to Issue 7 of STRiVE:

Acceptance and Growth
Acceptance and Growth feels like the perfect newsletter topic to sum up our journeys. Whether it is navigating university, learning how to look after our wellbeing, or finding solutions to tasks that may seem overwhelming or out of reach, we all have a story to tell. We hope our articles will help you take a step back and take stock of all the things you have overcome and appreciate your successes.
As Mahalia discovers in her article, "'growth' is a process, something that has multiple steps and takes time to come into fruition." It isn't about putting pressure on yourself but finding your own way forward.
We hope you enjoy reading/watching/listening to our stories. We'd love to hear what you think and what 'Acceptance and Growth' means to you! Comment on our posts, email online@victa.org.uk or connect on Instagram and Twitter at @VICTAUK.
Creating the life you want
By Natalia Foster
"The idea of perfection; something that is seen to bring bliss like no other. I'm unsure about you, dear reader, but a portion of my day can be spent daydreaming about what I wish my life looked like. Whether that be the routine I have, the friends I know, or how I choose to spend my time. And recently, I've grown to realise that I can in fact, have that life, or at least a part of it right now."
'A bit of advice'
Natalia shares her five wellbeing tips
Natalia shares five pieces of helpful advice to help you look after yourself and hopefully take some of the pressure away when you are feeling overwhelmed. As a student with a vision impairment there can be a lot to navigate and it's easy to compare yourself to those around you. Natalia has been able to take stock of past experiences and hopes her tips will help you to a place of acceptance and growth.
Advice to my past self – lessons I have learnt over the last year
By Grace Hill
"I have known from a very young age that my body works differently to others, and because of that I was always determined not to be different in other ways. The thought of being the odd one out, or of someone achieving even the most basic skill before I did, terrified me, so much so that I would put myself in situations that I now know I didn't need to."
Tatum McGreal at KISS FM chats to Grace!
Through highs and lows with her mental health, KISS has been a safe space for Grace, bringing positivity and fun and even inspiring her to write her own music. A huge fan of Tatum's afternoon show, Grace digs deeper into what makes KISS so special to listeners like her and to everyone who works there. Find out how Tatum discovered radio was the career for her and get some top tips if you have a passion for working in radio yourself.
Poetry
Things that make me feel joyful
By Mahalia Creft
The blue-purple hue of an early early morning as I lay twisted up in yellow with my eyes just barely open.
The taste of chocolate melding deep into the corners of my taste-buds as I sneak a stray biscuit before mum brings in a "proper" breakfast.
The feel of a warm plate on my lap when the sun is at its highest point and my belly is at its largest.
The scent of something sweet, ringing melodically in my nostrils and my throat.
The sound of music that I hear, caressing the innards of my drum.
The sound of music that I play, stretching my finger muscles with chords of D, F and A.
Pencils etching into the thin white, marring the sheet with beautiful lines of grey and darker grey and light and dark and shadow and non-shadow; a thousand words spoken.
Characters, made up, whom I am now completely and utterly invested in because of hours watching T.V
A fantasy
A romance
A fantasy romance
The movie, that movie, that I've watched a million times but can never seem to get bored of.
The crispness of newly washed sheets as I settle between them.
The feeling of drifting away into the calm of sleep.
Meet the 2022/2023 Young Ambassadors…
Meet Sam, Natalia, Mahalia, Grace, Emily and Jack and our Young Ambassador Intern, Monique!
Monique Richards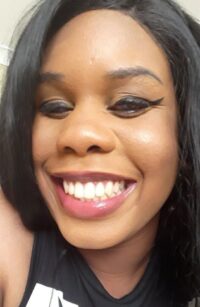 Hey, my name is Monique. I'm an intern at VICTA helping to support and coordinate the ambassador team with their articles that will be going up on the student portal. I also do volunteering for VICTA activities.
I am interested in quite a variety of creative activities such as art, which I studied for GCSE where I surrounded my theme around nature. I also did a lot of my own drawings and paintings in my spare time of either my some of my favourite celebrities or colourful scenery I got from the internet.
Performing arts is also a subject I really enjoy. I studied it in college and drama for GCSE. I did confidence boosting games and workshops after school and enrolled in camps in the summer where we as a group put on plays that we created and showcased like a professional production. At college one of my units was called 'Theatre in Education', for this we created plays around different topics and included music and choreography and breaking the forth wall, which essentially just means talking to the audience from time to time. The aim was to keep the audience engaged whilst educating them on a certain topic.
I think my last interest ties in with all three and that is FASHION. I absolutely love clothes, hair, accessories, shoes. Mixing and matching items and seeing them compliment each other and deciding which clothes and hat can go together to get a certain style.
I feel that all those different mediums really help give me the freedom to experiment and show how I want the world to see me with no restrictions regardless of my visual impairment.
Sam Roberts
Hey everyone, my name is Sam Roberts I'm 28 years old and I'm from a small town called Rhyl in North Wales. I lost my eyesight in August 2020 due to a rare condition called 'graft versus host' after having leukaemia, meningitis and a double lung transplant. But this isn't one of those talent shows like X Factor where I share my sob stories with you whilst an emotional Coldplay song gets played in the background. I wanted to share some of the things with you that I enjoy doing in my life since becoming registered blind.
I'm a massive sports fan and any chance I get I try and fill my time up with any physical activity such as golf, surfing or baseball in which I just had the amazing opportunity to represent the UK in Italy. As well as sports I am massively into music and I've spent most of my life playing the guitar in bands and gigging in pubs all over the country. By the way, it doesn't matter where you gig there will always be some drunk person shouting "play Oasis" at you but unfortunately it's just part of the package of playing guitar.
Since losing my eyesight, I've also really enjoyed travelling all over the world. As much as I love Wales I always felt I wanted to see more, so over the last few years I have spent Christmas in Chicago, skied the Austrian mountains and I am currently looking at where my next adventure could be. I live what is called a no limits lifestyle and what that is to me is not having any regrets, not letting anybody tell you you can't do anything and go out there and change the perception of people with disabilities, it's your life so go make it extraordinary.
Follow me on Instagram: @turnablindeyepodcast
Natalia Foster
Hello! My name is Natalia and I'm an undergraduate at the University of Birmingham, studying psychology. When I'm not analysing the human brain I can be found attending concerts and theatre productions, writing poetry and my very own fantasy novel; Or just curling up with a good book! I have worked on various creative projects, such as producing content for 'Rocket and Rabbit' Theatre company, owning a 6 year old blog and am currently writing for a sci-fi/fantasy anthology!
My personal blog: https://krazykoalasite.wordpress.com
My poetry/writing account on Instagram: @toallmyghosts
R&RTC Instagram: @rocketandrabbittheatre
My YouTube Channel: featured
Anthology I'm a part of on Instagram: @queersffanthology
Grace Hill
My name is Grace and I am 22 years old and live in Suffolk. My short term goal is to get into employment but my dream is to be a singer/songwriter and I love to dance too but I'm not very good. In the picture I have my right hand on my hip and my left hand raised to my face to blow a kiss.
I love Kiss FM as it has always helped me express myself and I love writing songs too.
You can listen to me chatting about my passion for music on the VICTA YouTube channel: https://youtu.be/XSRDbibunYo
Jack Tomlin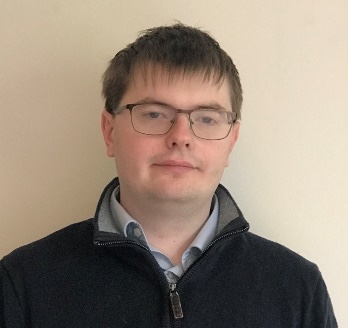 Hello all, I'm Jack, I am 23 and I attended a school for the blind where I gained valuable life skills. I am currently studying Association of Accounting Technicians (AAT) Level 4, whilst working in a Finance Department. I hope to go on to achieve chartered status in a few years.
As well as studying and working I enjoy sport, reading and politics. I have recently joined Winchester Kings Goalball Club where I hope to grow back into the sport.
I look forward to producing content for STRiVE and I hope that you enjoy what I produce.
Emily Davidson
I enjoy volunteering within the charity sector, I like to get out into the woodlands and I like photography!
Mahalia Creft
Hi, my name is Mahalia. I'm 19 and am currently studying for a bachelor's degree in English Literature with Creative Writing. When it comes to my hobbies I love everything creative. Music, theatre, beauty, hair, drawing, writing, cooking, baking… you name it! In the future I hope to become an author and also open my own publishing house. (Although I have to think about getting through uni first.)
I am so excited to be a VICTA Strive Ambassador and look forward to creating with the team.
Welcome to Issue 6 of STRiVE:
NO LIMITS
Hi, I'm Monique! I'm the STRiVE intern at VICTA and I'm excited to introduce the 2022 team of Young Ambassadors – Mahalia Creft, Emily Davidson, Natalia Foster, Grace Hill, Sam Roberts and Jack Tomlin.
As a group we found we had a wide range of interests and experiences but one theme summed them up perfectly – NO LIMITS! Each of our Young Ambassadors has a different story to tell about how their lack of vision didn't prevent them from overcoming obstacles. Although we've all felt doubts along the way and faced some challenges, our stories show how we've found a way to face them and push through any nerves and so called limits.
We hope you enjoy reading/watching/listening to our stories. We'd love to hear what you think and what NO LIMITS means to you! Comment on our posts, email online@victa.org.uk or connect on Instagram and Twitter at @Strive_VICTA.
Beauty for the Visually Impaired
By Mahalia Creft
"I believed that I had to do and learn makeup as if I had no visual impairments, and if I did not do that, then I wasn't "normal" or I was failing. By taking a step back and re-evaluating my outlook on learning a new skill, things began to take a turn for the better…"
Kissing the sky: How Kiss FM makes me feel like anything is possible
By Grace Hill
"What does 'no limits' mean to you? For me, it means finding something special in amongst the challenges you face. A piece of magic that makes you feel like you can achieve anything, whether that's in reality or in your dreams…"
Sam tells us about how his determination to live a no limits lifestyle pushed him to achieve his ambition of kayaking on the white waters of the River Dee. Listen to him talk and watch footage taken from his GoPro as he navigated the waters.
Pushing through your limits – my return to goalball
By Jack Tomlin
"To some this journey may seem inconsequential, but for me it was huge. I have been told over the years that I can't or shouldn't do things because of my visual impairment and I have often let that negativity dictate my plans and decisions. This was the first time I'd been on a train journey alone and my determination made it possible for me to play that weekend…"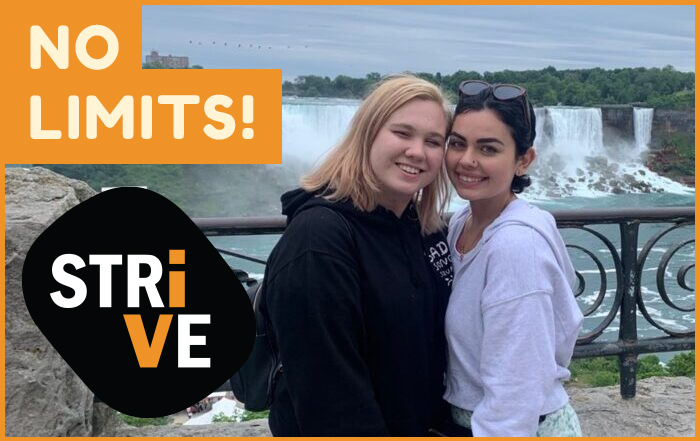 Flying above the limits: My first solo trip!
By Natalia Foster
"As it is, this isn't an easy thing to do; but doing something this big with a lack of sight creates a whole array of things to consider and get anxious about.
I want to share with you, dear reader, how this trip became a reality, what we got up to while I visited Canada and my tips, tricks, and sneaky hacks to make this a reality for you too…"
NO LIMITS Poetry
I Can and I Will
By Grace Hill
I can and I will
Climb that hill
I might be scared
But I will get there
With my courage and pride
And a guide by my side
I can and I will.
I can and I will
Climb that hill
I fear the height
But I'll be alright
Gripping onto my cane
I will push through the rain
Because I can and I will.
I can and I will
Climb that hill
I'm frightened to fall
But I can still have it all
We all can fly
If we spread our wings and try
I can and I will.
Success
By Mahalia Creft
The tedious wait for the payoff of hard work to finally fall through.
Accessed only from a path of constant failure, winding round and round on itself.
This path is long, with rocks and stones that jut from the earth,
Digging their teeth into the soles of your feet.
You stumble, then you fall onto the dirty, dusty floor,
Hands above your head, legs sprawled out on the ground.
You get up, even though the constant fear of rejection and failure hangs over you like a cloak, dragging you down, wanting you to settle like the dust beneath your feet.
You persevere for fear of always regretting, always knowing that your goal was in reach.
So you continue on your long road to success in hope of finding something new, something better than 'the mediocre,'
than stopping at, maybe or what if.
Because trying is better than hiding, better than finding yourself in a job that you hate,
that makes you berate everything you do and say.
Be the change that happens in your life,
Be the reason for your success.
Catch up on past issues from the VICTA 2020/21 Young Ambassador team!
STRiVE
meets the Student Portal
Hello and welcome to the latest issue of STRiVE. For this issue, we wanted it to tie in with the launch of the VICTA Student Portal. Inside you will find a wide range of articles which include everything from internship experiences, finding employment and overcoming the challenges of starting university when you're visually impaired. We hope you will read something that inspires you if you are looking for work yourself or are thinking of starting an internship or going to University and are unsure where to begin. We'd love to hear about your own experiences, so please share your comments with us on the articles. Happy reading! Harriet
latest stories
Read and share!
VICTA
By Jack Tomlin After living in a small village for six years I finally decided it was time to move on, I was seeking more space, a bigger garden and a more central [...]
VICTA
A poem by Mahalia Creft The blue-purple hue of an early early morning as I lay twisted up in yellow with my eyes just barely open. The taste of chocolate melding deep into [...]
VICTA
By Mahalia Creft "So, how long do you think it will take to get the book finished?" I tried my very best not to freeze as the realisation dawned on me… ooooohhhh they [...]