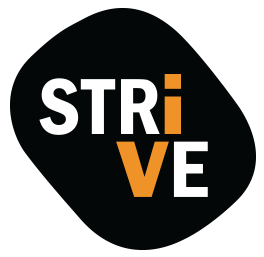 Introducing the new young ambassadors for STRIVE 2022
Each individual brings something unique and insightful to share about how they don't let their vision impairment stop them from doing what others can and how they manage life with no limits!
Meet…
Monique Richards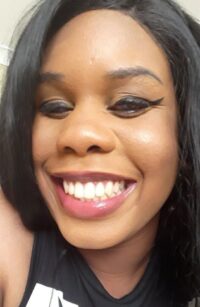 Hey, my name is Monique. I'm an intern at VICTA helping to support and coordinate the ambassador team with their articles that will be going up on the student portal. I also do volunteering for VICTA activities.
I am interested in quite a variety of creative activities such as art, which I studied for GCSE where I surrounded my theme around nature. I also did a lot of my own drawings and paintings in my spare time of either my some of my favourite celebrities or colourful scenery I got from the internet.
Performing arts is also a subject I really enjoy. I studied it in college and drama for GCSE. I did confidence boosting games and workshops after school and enrolled in camps in the summer where we as a group put on plays that we created and showcased like a professional production. At college one of my units was called 'Theatre in Education', for this we created plays around different topics and included music and choreography and breaking the forth wall, which essentially just means talking to the audience from time to time. The aim was to keep the audience engaged whilst educating them on a certain topic.
I think my last interest ties in with all three and that is FASHION. I absolutely love clothes, hair, accessories, shoes. Mixing and matching items and seeing them compliment each other and deciding which clothes and hat can go together to get a certain style.
I feel that all those different mediums really help give me the freedom to experiment and show how I want the world to see me with no restrictions regardless of my visual impairment.
Sam Roberts
Hey everyone, my name is Sam Roberts I'm 28 years old and I'm from a small town called Rhyl in North Wales. I lost my eyesight in August 2020 due to a rare condition called 'graft versus host' after having leukaemia, meningitis and a double lung transplant. But this isn't one of those talent shows like X Factor where I share my sob stories with you whilst an emotional Coldplay song gets played in the background. I wanted to share some of the things with you that I enjoy doing in my life since becoming registered blind.
I'm a massive sports fan and any chance I get I try and fill my time up with any physical activity such as golf, surfing or baseball in which I just had the amazing opportunity to represent the UK in Italy. As well as sports I am massively into music and I've spent most of my life playing the guitar in bands and gigging in pubs all over the country. By the way, it doesn't matter where you gig there will always be some drunk person shouting "play Oasis" at you but unfortunately it's just part of the package of playing guitar.
Since losing my eyesight, I've also really enjoyed travelling all over the world. As much as I love Wales I always felt I wanted to see more, so over the last few years I have spent Christmas in Chicago, skied the Austrian mountains and I am currently looking at where my next adventure could be. I live what is called a no limits lifestyle and what that is to me is not having any regrets, not letting anybody tell you you can't do anything and go out there and change the perception of people with disabilities, it's your life so go make it extraordinary.
Follow me on Instagram: @turnablindeyepodcast
Natalia Foster
Hello! My name is Natalia and I'm an undergraduate at the University of Birmingham, studying psychology. When I'm not analysing the human brain I can be found attending concerts and theatre productions, writing poetry and my very own fantasy novel; Or just curling up with a good book! I have worked on various creative projects, such as producing content for 'Rocket and Rabbit' Theatre company, owning a 6 year old blog and am currently writing for a sci-fi/fantasy anthology!
My personal blog: https://krazykoalasite.wordpress.com
My poetry/writing account on Instagram: @toallmyghosts
R&RTC Instagram: @rocketandrabbittheatre
My YouTube Channel: featured
Anthology I'm a part of on Instagram: @queersffanthology
Grace Hill
My name is Grace and I am 22 years old and live in Suffolk. My short term goal is to get into employment but my dream is to be a singer/songwriter and I love to dance too but I'm not very good. In the picture I have my right hand on my hip and my left hand raised to my face to blow a kiss.
I love Kiss FM as it has always helped me express myself and I love writing songs too.
You can listen to me chatting about my passion for music on the VICTA YouTube channel: https://youtu.be/XSRDbibunYo
Jack Tomlin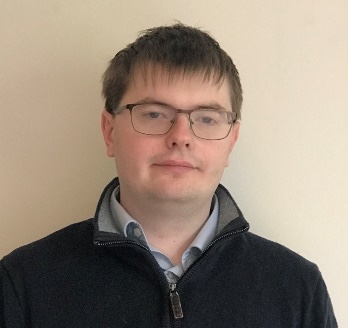 Hello all, I'm Jack, I am 23 and I attended a school for the blind where I gained valuable life skills. I am currently studying Association of Accounting Technicians (AAT) Level 4, whilst working in a Finance Department. I hope to go on to achieve chartered status in a few years.
As well as studying and working I enjoy sport, reading and politics. I have recently joined Winchester Kings Goalball Club where I hope to grow back into the sport.
I look forward to producing content for STRiVE and I hope that you enjoy what I produce.
Emily Davidson
I enjoy volunteering within the charity sector, I like to get out into the woodlands and I like photography!
Mahalia Creft
Hi, my name is Mahalia. I'm 19 and am currently studying for a bachelor's degree in English Literature with Creative Writing. When it comes to my hobbies I love everything creative. Music, theatre, beauty, hair, drawing, writing, cooking, baking… you name it! In the future I hope to become an author and also open my own publishing house. (Although I have to think about getting through uni first.)
I am so excited to be a VICTA Strive Ambassador and look forward to creating with the team.