My name is Monique. Here is some of my art work I have created over the years. I've always been an artistic individual from a very young age.
I started really honing in on my art more seriously when I took the subject for GCSE in school. In these classes I learnt different techniques and mediums of art I could work in. I don't think that having a visual impairment restricts my ability to do art.
I believe that having differences encourages individuality that makes someone's art unique and stand out.
Left: Pencil drawing of a hair braid.
Above: Comparison showing Monique's pencil drawing and the original artwork
This is a drawing of an animated picture of Ariana Grande I did in my spare time.
This is a drawing I did of Rihanna. I remember talking with a friend who also took art GCSE about who's art was better, so as soon as the left the class, I drew this and showed it to them the next time I saw them. This was the fastest tonal drawing I've done, I think it only took me about an hour or two.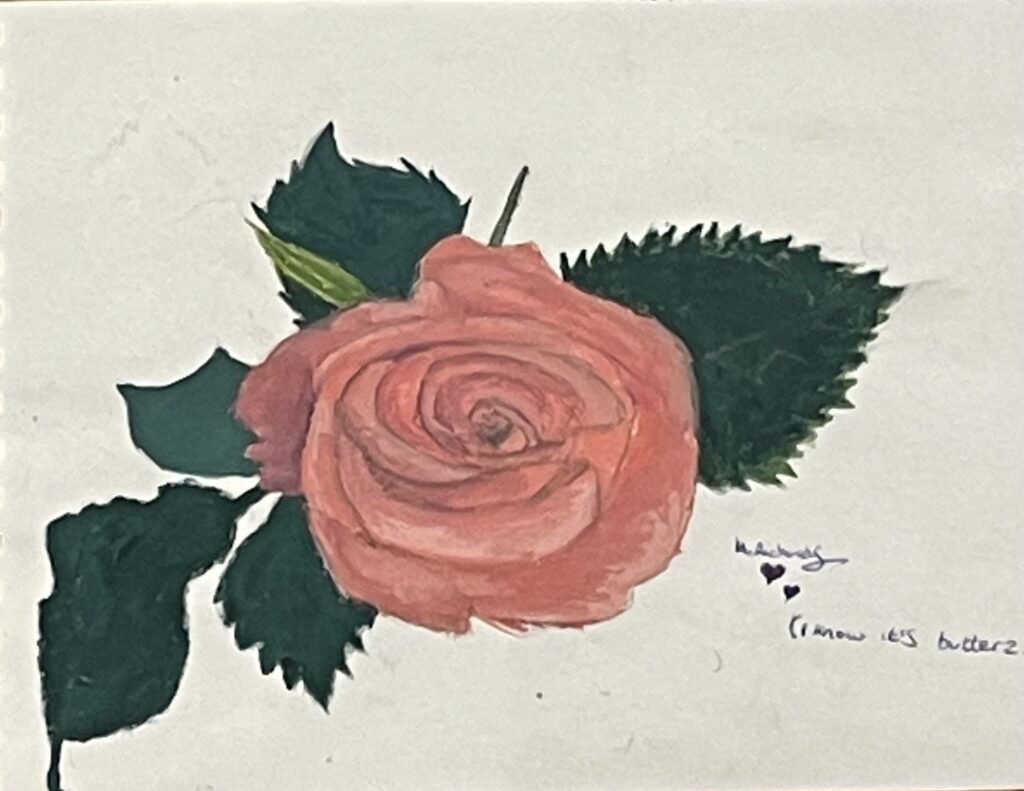 This was the first water colour painting I'd ever done. At this point I did not even know that there are different types of paints and it was fun experimenting.
This was pastel drawing I did for a practice exam. It is of a landscape with a lake surrounded by hills.
This a watercolour painting of a swan and a duck in a lake. Originally, I had only painted the background in my own time, I was trying to replicate a beach. In class I painted the duck and the swan separately and stuck them on top and it worked well. I had changed it to look like a picture I had taken from the Lido to fit the theme of my project.
This was a pastel drawing I did of a rose. I was very happy with how the rose turned out but I did not have enough time in the lesson to finish the background, so it looks really rushed. But I still like it.
This a water colour painting I did in my own time. I remember painting this while listening to the radio, very concentrated and relaxed. It's my proudest piece so far.
I hope this encourages to give art a try, whatever your vision impairment. If you too have a passion for art, I'd love to see some of your work and share it here on the Student Portal, just email it to students@victa.org.uk.
By Monique Richards
VICTA Intern