By Mahalia Creft
Success
The tedious wait for the payoff of hard work to finally fall through.
Accessed only from a path of constant failure, winding round and round on itself.
This path is long, with rocks and stones that jut from the earth,
Digging their teeth into the soles of your feet.
You stumble, then you fall onto the dirty, dusty floor,
Hands above your head, legs sprawled out on the ground.
You get up, even though the constant fear of rejection and failure hangs over you like a cloak, dragging you down, wanting you to settle like the dust beneath your feet.
You persevere for fear of always regretting, always knowing that your goal was in reach.
So you continue on your long road to success in hope of finding something new, something better than 'the mediocre,'
than stopping at, maybe or what if.
Because trying is better than hiding, better than finding yourself in a job that you hate,
that makes you berate everything you do and say.
Be the change that happens in your life,
Be the reason for your success.
About Mahalia…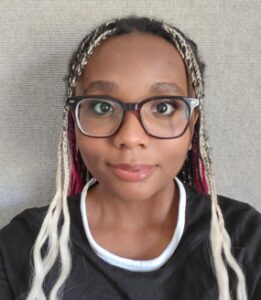 Hi, my name is Mahalia. I'm 19 and am currently studying for a bachelor's degree in English Literature with Creative Writing. When it comes to my hobbies I love everything creative. Music, theatre, beauty, hair, drawing, writing, cooking, baking… you name it! In the future I hope to become an author and also open my own publishing house. (Although I have to think about getting through uni first.)
I am so excited to be a VICTA Strive Ambassador and look forward to creating with the team.