Written by Monique Richards, VICTA Intern
Tuesday 2nd of August was the second hair and care workshop with Anna Cofone, an international session hairstylist working on big name editorials, advertising and film with stars such as Dua Lipa and Lana Del Ray. The workshop was held in the same location as before in East London which made it easy to navigate to.
In the workshop Anna briefly went over the topics we covered in the last workshop for the benefit of the new participants who did not attend the previous session. We all had our brushes and combs laid out in-front of us on the table. We had remembered to bring back the tools we use the most often on our hair, while the new joiners were given goodie bags which were full of tools and products.
Anna went around the table asking everyone to explain what each comb and brush was specifically used for, testing our memories! For those who were attending their first session, Anna asked them to have a go and guess what they thought the tool was used for.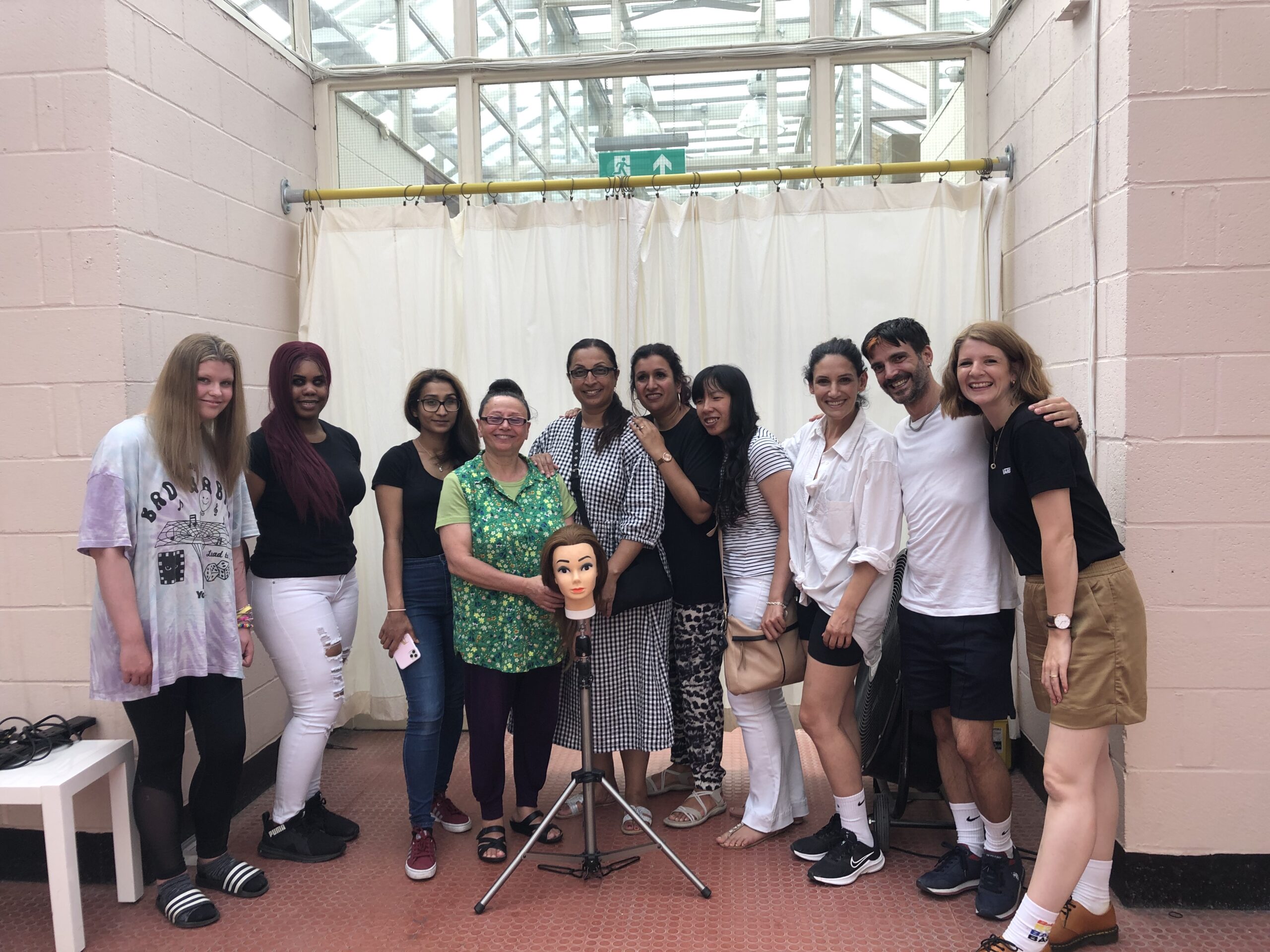 The workshop group smiling for a photo
The hair care equipment laid out on the table
Learning to use the hot tools
After we had got to grips with the equipment, the group was split into different sections depending on who wanted to learn how to do which hair style. Anna's group was using the hot tools, being shown how to curl and straighten hair. The other group were using the doughnut to put their hair in a bun and I wanted to learn how to do a fish tale braid. Mark, a stylist also part of the team, showed me how to do in my hair, then I got to practice doing it on others. I thought it would be a good idea to also buy a doll's head to practice on in future.
After everyone was done practicing, we took photos of our different hair styles before we said our goodbyes. It was another fantastic experience and we are very grateful to Anna and her team for sharing their expertise.
We look forward to the next session and new styles!
Monique practising the fish tail braid